Monaco Businesses: informations about CATS Business Centers

COM @ NICE is a service provider for the CATS Business Center. As such, we present you the description of this Monegasque business center.
The ideal choice for a company looking for a prestigious address
The CATS Monaco Business Center is the ideal address for any company looking for a prestigious location for its head office, representation or subsidiary.
How to choose a business center in Monaco?
Coming back to our own experience, if you follow our blog, you probably know that the COM @ NICE agency offers its services in the Alpes-Maritimes, but we also sometimes provide services in the Principality. In addition, we have personal links with the Monaco Disease Power association, which helps people with mental disabilities and their families.
It was therefore logical that we should one day have the opportunity to discover the Cats business centers.
Virtual office services in Monaco
CATS Business centers Monaco offers a full range of virtual office services, including a prestigious business address, mail and telephone call management, access to a fully equipped meeting room, as well as full administrative support services.
Office rental in Monaco
Fully furnished and equipped offices, with professional reception services for short or long periods, are also available, with customisation options to meet the specific needs of each company based in Monaco.
Accounting, secretarial, translation and administrative services can also be provided on request, allowing Monaco Business Center clients to focus on their core business.
Meeting room in Monaco
CATS business centers have two ideally located addresses in the Principality of Monaco. The two Monaco business centers also have a meeting room equipped to host professional events of all sizes, with technical support services to ensure the success of each event.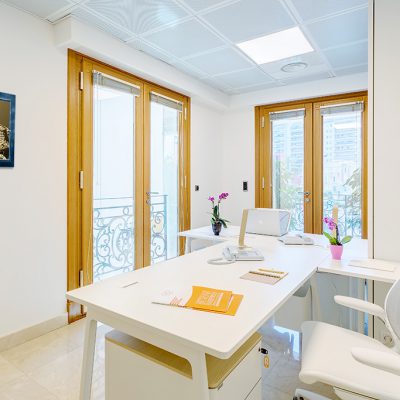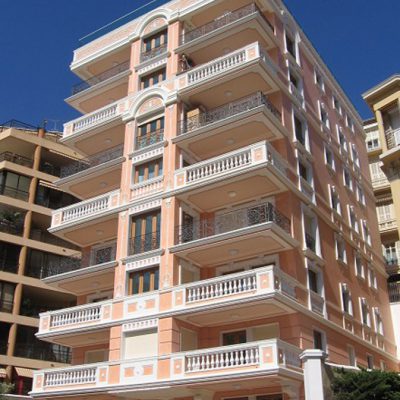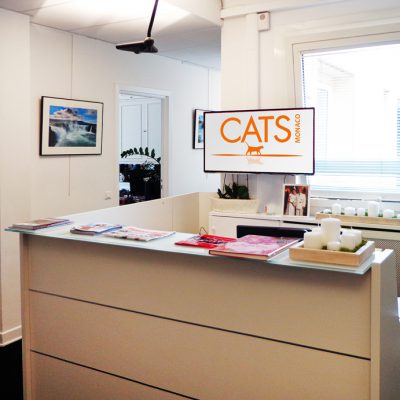 Why use the services of a business center in Monaco?
The Principality of Monaco is known for its extremely expensive property market, which can make it difficult for companies and independent contractors to find affordable business premises. This is why business centres, such as Cats Monaco business centers, are an ideal solution.
As well as offering domiciliation services and shared workspaces, Cats Monaco business centers also offer exclusive offices to suit all needs.
By choosing Cats Monaco business centers, you benefit from a strategic location, close to all amenities, as well as a serene and professional working environment. In addition, the rates offered are well balanced and the « à la carte » formulas make it possible to respond to all situations, whatever the size of your company or your specific needs.
Hosting and domiciliation in Monaco
CATS business centers are able to provide business domiciliation in Monaco. Accommodation in premium business centres, with offices (individual or collective), is a real asset for the development of an economic activity in the Principality.
The business space facilitates professional meetings and fruitful exchanges between the various entrepreneurs and self-employed workers.
Only the services of the Monegasque business centers or the Economic Expansion of Monaco can give you more details, depending on your situation.
Would you like to know more about the services of the Cats business centers?
Please feel free to contact me using the form below if you would like to know more about the services offered by the Monaco Business Center. I will share with you the contact information of CATS Business Center.